Bankruptcy
Bankruptcy is a last resort after all other options have been explored. But if you don't qualify for the other debt solutions then it can be a lifeline to those in extreme debt.
Bankruptcy is a debt solution for individuals who owe £5000 or more and usually used as a last resort when all other debt solutions like Debt management plans (DMP's), Individual Voluntary Arrangement (IVA's) and Debt Relief Orders (DRO's) have been explored and found not to be suitable. This is why it's imperitive to get debt advice before entering into Bankruptcy.
Once you are declared bankrupt, your assets are shared between your creditors and anyone else you owe money to. This can be your car, jewelry, antiques, your house, shares, bonds, leisure equipment, basically everything apart from the essentials you need to be able to live day to day.
If your disposable income is high enough you may be asked to make contributions towards your debt for 3 years.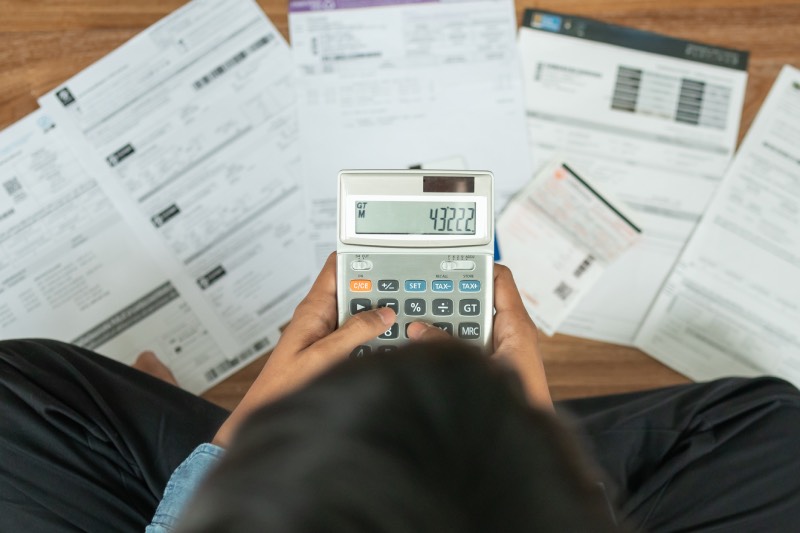 This may all sound dreadful and scary to you, but on the positive side, once you complete your bankruptcy you won't have to deal with the people you owe money to any more, creditors will have to halt most types of court action against you.
More good news is that you'll usually be "discharged" from your bankruptcy in 12 months giving you a fresh start. A lot of people who have gone bankrupt say they feel a weight has been lifted and it was a huge relief, so its not all bad news.
How does Bankruptcy work?
If you are declared bankrupt, the official reciever gathers information on all your possesions of value. This can be your house, jewelry, car, motorbike, sports equipment, art, antiques, non essential household goods etc.. These are then sold and the money gained from the sale is then split between the people you owe money to. If you have enough disposable income after essential living expenses are taken into consideration then you may also be asked to contribute some of this to the people you owe money to for 3 years. After 12 months you should be discharged from bankruptcy and be able to make a fresh start.
Is a Bankruptcy right for me?
We cant possibly say at this point as every single persons situation is different, many factors come into play. How much debt you have, What your assets are, are you a homeowner, how much equity is in the home, how much disposable income you have left at the end of the month etc..
The best thing to do is to get some free debt advice by filling in our form and speaking a debt advisor. They can get a better understanding of your situation, then they can then advise the best course of action. It could be that an IVA, DRO or DMP is a better solution.
What are the benefits Bankruptcy?
Debt relief, most undsecured debt is eliminated giving you a fresh start in 12 months when you are discharged
It halts most court action from creditors.
All debt is written off after 12 months
Debt collectors, creditors and any one else you owe money to has to stop contacting you
Become debt free in 12 months
What are the disadvantages of Bankruptcy?
It stays on your credit file for 6 years. Creditors, employers, and landlords, can access information about your bankruptcy. This could mean you struggle to obtain credit, get a house or even certain types of jobs.

If you are a homeowner and have equity, you'll have to sell your house as the equity will be used to pay your creditors
You can't act as director of a company
You're assets will be sold to contribulte what you owe to your creditors
You'll have to sell your car – there are some exceptions to this, if your car is under a certain value and not worth selling the reciever may let you keep it.
You may have your bank account frozen. If this happens there are banks out there that offer basic bank accounts without an overdraft for people in this exact situation.
Is Bankruptcy legally binding?
Yes, you have to stick to the restrictions placed upon you whilst in bankruptcy and also your creditors have to abide by the decision.
Can my creditors keep charging fees or adding interest during bankruptcy?
No, All interest is frozen for 12 months while you are Bankrupt and no more charges can be added. Then all remaining debt is written off after 12 months
What debts are included in bankruptcy?
Rent arrears
Gas and electricity debts
Arrears on your phone bill
Council tax, business rates and community charge arrears
Income tax, VAT and National Insurance arrears
Water arrears
Parking penalty charges
Home collected credit
Credit cards and store cards
Bank overdrafts and bank loans
Loans to finance companies
Benefit overpayments
Catalogue debt
Family or personal debts
Hire purchase and conditional sale agreements if you are in arrears
Hire agreements
What debts can I NOT include in Bankruptcy?
Magistrates' court fines
TV licence arrears
Maintenance, Child Support Agency and Child Maintenance Service payments and arrears
Student loans
Budgeting loans and crisis loans;
Money owed under a 'criminal confiscation order
Debts resulting from certain personal injury claims against you.
Payments ordered by a court as part of family proceedings, for example in divorce cases
Debts you take out after the date of your bankruptcy order
Mortgages and secured loans on the property
Will Bankruptcy affect my credit rating?
Yes, although bankruptcy only lasts 12 months, aa bankruptcy stays on your credit file for 6 years after it starts. You will be able to start building your credit rating back up after your bankruptcy ends if you use credit sensibly.
What Qualifies as an asset?
Assets may include your home (if enough equity), antiques, luxury items or valuable collections, stocks, shares, premium bonds and savings, boats, cars, motorcycles.
Lots of basic household items such as cutlery, crockery, cookers, televisions, beds or furniture do not count as assets.
How much does Bankruptcy cost?
In England and Wales the application fee is £130 and the bankruptcy deposit is £550.
In northern Ireland the court fee is £151 and the bankruptcy deposit is £525, theres also a solicitors fee of around £7.
Speak to a debt advisor now!
Simply fill in out our application form here for some free, non jugdmental debt advice. Debt advisors are here to find the best debt solution for you dependant on your circumstances. Take the first step on getting your financial life back on track!
Debts written off after 12 months
Interest and charges frozen
Instantly stops any further creditor action against you