Debt Relief Orders
Debt Relief Orders (DRO's) is a debt solution for people to be able to pay back their debts at a rate they can afford.
A Debt Relief Order is suitable for tenants struggling to keep up with the monthly amount they agreed to pay their creditors. There are a fair few restrictions that are placed on you for 12 months and eligibility criteria that we will go into more detail below. The basic premise is that you make no payments towards your debts, including interest for 12 months. After 12 months all your remaining debts are written off. If you are on a low income with no real assets or have a low disposable income after essential living expenses are taken into consideration this could be a great solution for you.
To be eligible for a Debt Relief Order you need to…
Owe less than £30000
Be a tenant and not own a Property
Have less than £75 a month pay towards your debts after your essential living expenses have been taken into account.
Have less than £2000 worth of assets
Don't own a vehicle worth more than £2000
Have not already applied in the past 6 years for a DRO
Have lived and worked in England and Wales for the past 3 years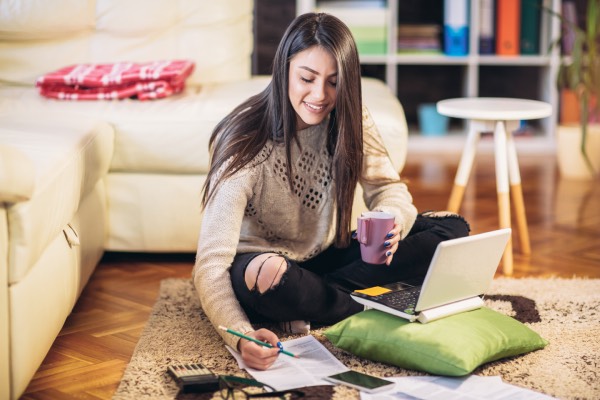 Restrictions:
Entering into a DRO comes with restrictions on what you can and cant do for the 12 months you are in one.
You Cannot:
Act as a company director
Create, manage or promote a company without the courts permission
Open a bank account without telling the bank or building society you are in a DRO
Manage a business without telling the people you do business with you are in a DRO
Borrow more than £500 without telling the lender about your DRO
You cant apply for a Debt Relief Order on your own, you have to contact an approved debt advisor. You'll need to pay a one off fee of £90 before your application is submitted, if you can't afford this then you may be able to help from a charity, but you can discuss this with your debt advisor.
A DRO is added to the insolvency register for the 12 months you are in one, but removed 3 months after it is finished. It will stay on your credit file for 6 years though.
How does a DRO work?
A DRO is a solution for people with little to no money to write off their debt and get a fresh start. No payments are made towards the debt and the remaining debt at the end of 12 months is written off.
A DRO has to be set up by an approved debt advisor and you have to meet certain eligibilty criteria. A DRO normally lasts 12 months. If approved, you stop making payments towards the debts and nterest listed in the DRO during that time. After the 12 months, you will not have to pay these debts anymore. The DRO will stay on your credit file for 6 years after the day it started, but once the DRO has finished you should be able to start to build your credit history up again.
Is a DRO right for me?
We cant possibly say at this point as every single persons situation is different, many factors come into play. How much debt you have how much disposable income you have left at the end of the month etc..
The best thing to do is to get some free debt advice by filling in our form and speaking a debt advisor. They can get a better understanding of your situation, then they can then advise the best course of action. It could be that an IVA or DMP is a better solution.
What are the benefits of a DRO?
Creditors are bound to conform to the order and prevents them from taking any further collections activity against you.

All debt is written off after 12 months

Interest is frozen for 12 months

It only costs £90 which can be spread over installments. There is help from certain charities for people that can't afford the £90, speak to your debt advisor about this.
What are the disadvantages of a DRO?
The DRO is entered on a public insolvency register while you are in it for 12 months and then for 3 months after it ends (15 months in total)

If you are a homeowner you can't apply for an IVA, even if it has no equity or negative equity. A DRO is only for tenants. If youa re homeowner we have other solutions avaialble like DMP's, IVA's and bankruptcy
You can't act as director of a company or be involved in its management unless the court agrees.
You can't apply if are a company director as you can't ru na company while in a DRO. You also can't create, manage or promote a company without the court's permission while in a DRO
You can't obtain credit worth more than £500 without telling the finance company you are in a DRO (its actually a criminal offense to do so)
Your DRO could be revoked if you don't cooperate with the official receiver during the year your DRO is in force
If your financial situation improves in the 12 months you are in a DRO it may be stopped and you will be liable to staert paying your debts again including interest, which can be backdated to when the DRO Started.
You can't have any asssets that are worth more than £2000.
Is a DRO legally binding?
Yes, you have to stick to the restrictions placed upon you whilst in the DRO and also your creditors have to abide by the decision.
Can my creditors keep charging fees or adding interest during a DRO?
No, All interest is frozen for 12 monthsn while you are in a DRO and no charges can be added once in a DRO. If your situation changes though and you start earning more money then your DRO can be cancelled and you may have to start paying your debts again and the interest back dated to when the DRO started.
What debts can I include in a DRO?
Rent arrears
Gas and electricity debts 
Arrears on your phone bill 
Council tax, business rates and community charge arrears
Income tax, VAT and National Insurance arrears
Water arrears
Parking penalty charges
Home collected credit
Credit cards and store cards
Bank overdrafts and bank loans
Loans to finance companies
Benefit overpayments
Catalogue debt
Family or personal debts
Hire purchase and conditional sale agreements if you are in arrears
Hire agreements
What debts can I NOT include in a DRO?
Magistrates' court fines
Maintenance, Child Support Agency and Child Maintenance Service payments and arrears
Student loans
Budgeting loans and crisis loans;
Money owed under a 'criminal confiscation order
Debts resulting from certain personal injury claims against you.
Will a DRO affect my credit rating?
Yes, as mentioned above a DRO stays on your credit file for 6 years after it starts.
What Qualifies as an asset?
A car or motorcycle qualifies as an asset, when you debt advisor is preparing your DRO, they will look at the Parkers Guide to check the value of your vehicle to make sure it isn't worth over £2000
The value of your assets is worked out using the resale value, not how much the item was worth when you bought it, unless it is brand new. Assets may include antiques, luxury items or valuable collections, stocks, shares, premium bonds and savings.
Lots of basic household items such as cutlery, crockery, cookers, televisions, beds or furniture do not count as assets.
How much does a DRO cost
£90, which can also be paid in installments. Or you can get help if you can't afford the £90, Speak to your debt advisor.
Speak to a debt advisor now!
Simply fill in out our application form here for some free, non jugdmental debt advice. Debt advisors are here to find the best debt solution for you dependant on your circumstances. Take the first step on getting your financial life back on track!
Debts written off after 12 months
Interest and charges frozen
Get to keep your car if worth less than £2000
Instantly stops any further creditor action against you